Therapy Dog Joins Las Vegas Fire & Rescue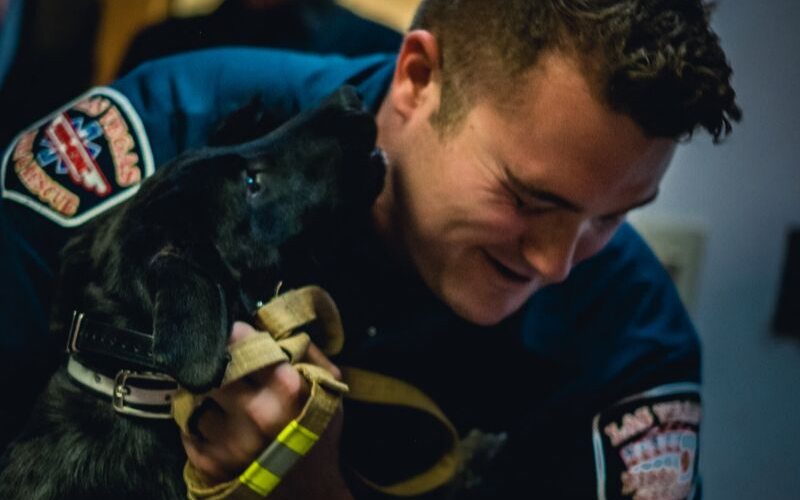 Source: LasVegasNevada.gov
A rescue dog that will serve as a therapy animal has officially joined Las Vegas Fire & Rescue. Blaze, a labrador/golden retriever mix, was born in April 2019 and is currently undergoing training with his new handler before joining our department full-time in January 2020.
Like military veterans and police officers, those in the fire service are four times more likely to die from suicide than in a line-of-duty death. In addition, firefighters often suffer from post-traumatic stress disorder, or PTSD, at a much higher rate than the general population. Pet therapy has been shown to lessen the traumatic impacts of the work of those dedicated to public safety.
The male black Labrador retriever has quite a story fitting for his work with Las Vegas Fire & Rescue. He was born shortly after a major wildfire where his mother nearly died. His mother had been found, seemingly lifeless, and was rushed to a vet clinic where she gave birth to a litter of puppies later that night. Later relocated to Las Vegas, Blaze, his mother and all of his siblings have since found furever homes and his mother has made a full recovery.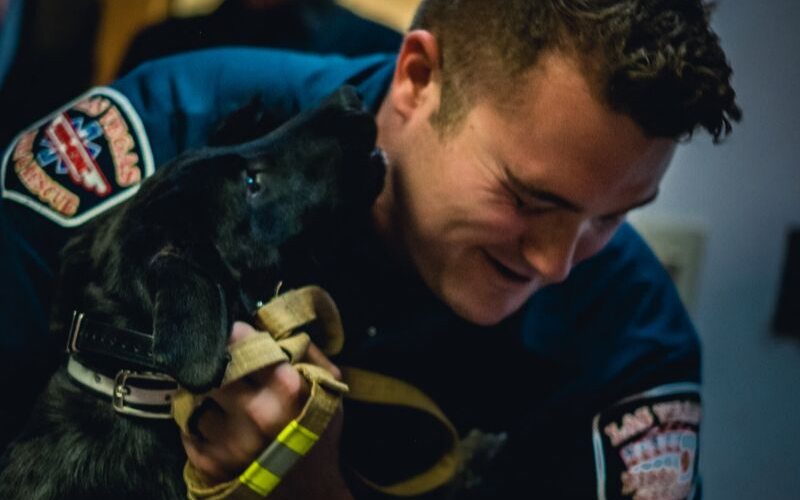 His trainer will be one of our firefighter paramedics Tony Brown (pictured above) who, like Blaze, survived a traumatic fire earlier this year after saving children who were trapped inside during a fire. Together, they will go through intense training this fall and then join Fire Station 1 full time in January. Blaze will live with our firefighter paramedic at home and during his assigned shifts.
Blaze is being donated by Retriever Rescue of Las Vegas. His training is being provided by K-9 Caring Angels and Sit Means Sit. Representatives of all these organizations will be present on Wednesday.