You Can Make A Difference
Retriever Rescue of Las Vegas (RRLV) is growing! Now more than ever, we need your help. Either in the form of a tax-deductible donation or by volunteering, we cannot do this without you.
Check out our current volunteer opportunities at Sign Up Genius!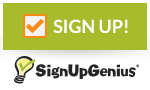 Volunteer
We are overwhelmed by the number of people applying to adopt a pet! It's awesome! That said, we need help. From airport pickups, temporary foster care or adoption application screenings, we just cannot do it all by ourselves any more.
Pre-Adoption Screening
RRLV personally screens every applicant. This is to ensure that the dog is a good fit for you and your family and vice versa. Every rescue is a part of our RRLV family and we want what's best for them. Due to the overwhelming number of applicants, it's gotten more and more difficult to keep up with the pre-adoption screening.
Sign up to help with pre-adoption screening calls at SignUpGenius.com.
Airport Pickups/Transportation
Due to the current COVID travel restrictions, freedom flights are arriving at LAX, not locally at McCarran Airport. This means that we need someone to pick up at LAX and bring the dog(s) to Las Vegas. If you are making a trip to LA, or know someone in the LA area that can assist with pick up and/or delivery, that would be a huge help! We reimburse fuel expenses. More details
Foster Care
Our new arrivals often need a place to stay before they are connected with their furever families. Can you "dog sit" for us? More details
Flight Volunteers
Help a dog get on their freedom flight! All you need to do is arrive at your departure airport 30 minutes earlier. We handle customs, additional fees and porter tips. The dog travels on your ticket as excess baggage. Without flight volunteers, our international rescue dogs are unable to obtain their freedom flight to the U.S. to enjoy their furever homes. More details
Check out our current volunteer opportunities at Sign Up Genius!