Las Vegas Rockin' for Dogs – Sunday April 11th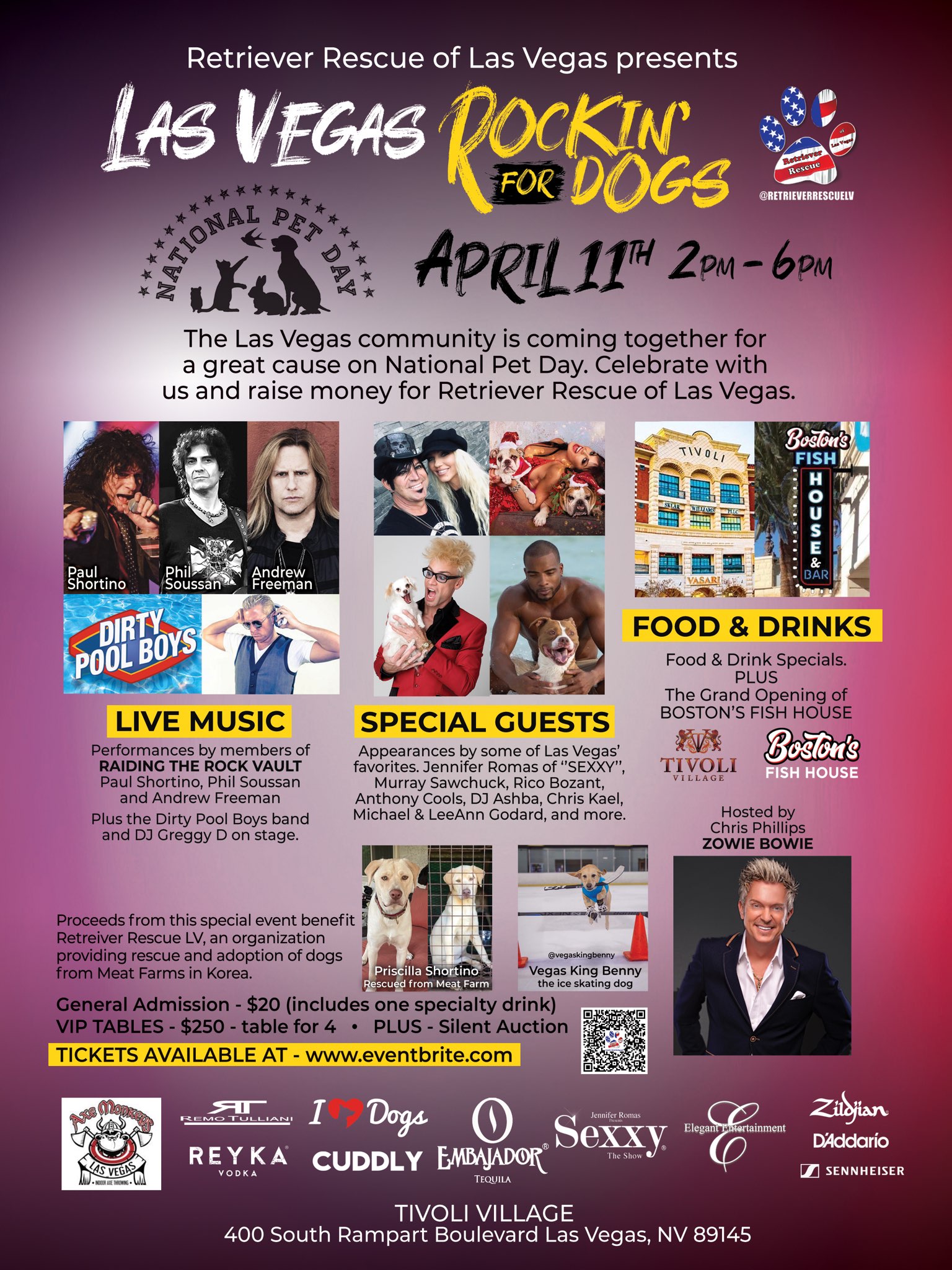 Hosted by Zowie Bowie's Chris Phillips
Tickets available at EventBrite.
The Las Vegas community is coming together for a great cause on National Pet Day. Celebrate with us and raise money for Retriever Rescue of Las Vegas!

Location – Boston's Fish House Las Vegas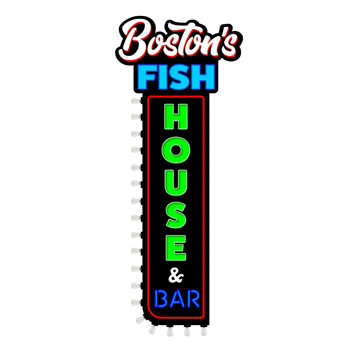 Food and venue donated by Boston's Fish House
Live Music
Performances by members of Raiding the Rock Vault, Paul Shortino, Phil Soussan and Andrew Freeman. Plus the Dirty Pool Boys bank and DJ Greggy D on stage
Special Guests & Entertainment

Appearances by some of Las Vegas' favorites. Jennifer Romas of "SEXXY", Murray Sawchuck, Rico Bozant, Michael and LeeAnn Godard and more.
Paul Shortino – playing live and co-host
Phil Soussan – playing live
Andrew Freeman – playing live
Dirty Pool Boys Band & DJ Greggy D – DJ'ing event
Zowie Bowie – Hosting the Event (Chris Phillips)
Chris Kael – appearance
Sexxy / Jennifer Romas – appearance
Murray Sawchuck – appearance
Rico Bozant – appearance
Michael & LeeAnn Godard – appearance and silent auction
DJ Ashba – appearance
Benny the Ice Skating Dog – tricks and appearance
Anthony Cools – Hypnotist – appearance
Michael Mayfield – magician
Food & Drinks
Food and drink specials plus the grand opening of Boston's Fish House in Tivoli Village
Proceeds from this special event benefit Retriever Rescue Las Vegas and the adoption of dogs from meat farms in Korea.
General admission – $20 (includes one specialty drink)
VIP Tables – $250 (table for four)
Silent Auction
Paul Shortino – Hand placed Swarovski Crystals Paul has this Skull cane he uses in RTRV. They are made exclusively for Paul, with Paul's autograph on it. It'll also come with a framed pic of Paul with the cane on stage.
Michael Godard – donating a brushstroke painting that he'll do specifically for this event. A Godard original. They typically start at $1250.
Rick Bark Gallery – Doggy Photo session with Bark Gallery; Value $300
Julio Garcia, M.D., Plastic Surgery and Regenerative Medicine – Beauty gift basket: Value $716
️Doors for Mutts – free doggy door install
Paws-A-Tive Dog Training, LLC, Animal Behavior Specialist – gift certificates for private training sessions (3 = $300)
Pinky Swear Jewelry
'Mic Drop' ~ sterling silver, retail: $336
'Frequency' ~ sterling silver, retail: $336
Llynda More Boots – a pair of boots (value $135)
Axe Monkey – Gift card
Blow it up Las Vegas – gift card
Trujillo Wines
1 Six pack of 2018 Trujillo Cabernet Sauvignon ($510 Value)
6 Individual Bottles 2018 Trujillo Cabernet Sauvignon ($85 Value)
1 Magnum 2018 Trujillo Cabernet Sauvignon ($190 value)
Sponsors
Vendors and Donations