Working Towards a Better Tomorrow
Retriever Rescue of Las Vegas (RRLV) was founded in Las Vegas, NV. by Danielle Roth-Lapolla and Jon Lapolla in 2019 and focuses on International Rescue Retrievers (and other breeds). RRLV's goal is to save dogs in terrible situations overseas. RRLV is a 100% volunteer based, non-profit organization. We believe in making a difference one dog at a time and being the voice for the voiceless.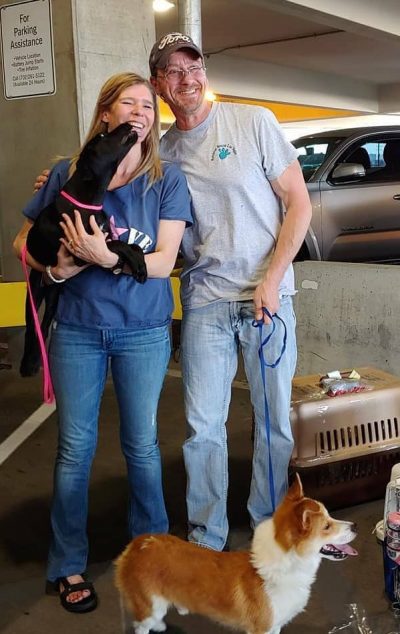 We started this Rescue because we are aware of outrageous abuse happening in some overseas countries and cases we saw crushed our hearts. It made us think hard of what we can do to make a difference, even if it's one dog at a time.
After volunteering throughout Las Vegas we wanted to not have to say no to non-purebred dogs and we didn't want to base our rescue on votes. We just want to save as many of the loving fury faces as we can and make a difference in the furbabies life furever.
Working to End Overseas Animal Cruelty and Abuse
As you may know, in certain areas of the world dogs are treated differently and are often times faced with horrific outcomes of abuse and torture. After seeing this we just couldn't say no to helping make a furever difference to stop the torture and animal cruelty.
Many breed specific dogs are being tortured and killed daily abroad because their blood is considered pure; the torture tenderizes the meat. Breeds such as Golden Retrievers and Labrador Retrievers are at high risk. They are loving by nature which makes them easier targets for Evil Meat Farms. The dogs we rescue are not simply meat because people are hungry need to eat. They are highly valued overseas and believed to be a delicacy. These breeds are found in meat markets abroad being sold as meat while alive, which is not what our fight is. Our fight is against the cruelty and abuse that is happening in many of these dog meat farms and why we started focusing on saving these furbabies.
We saw an opportunity to connect the dots saving these dogs and bringing them to homes who have been patiently waiting for a specific breed, age or temperament. Golden Retrievers (as many breeds) have such a loving temperament and they don't tend to carry their pasts with them long. We also bring in Retriever mixes and other furbabies that we see will make good family members.
Our fight is to end animal cruelty furever.
Partnership with International Rescue Organizations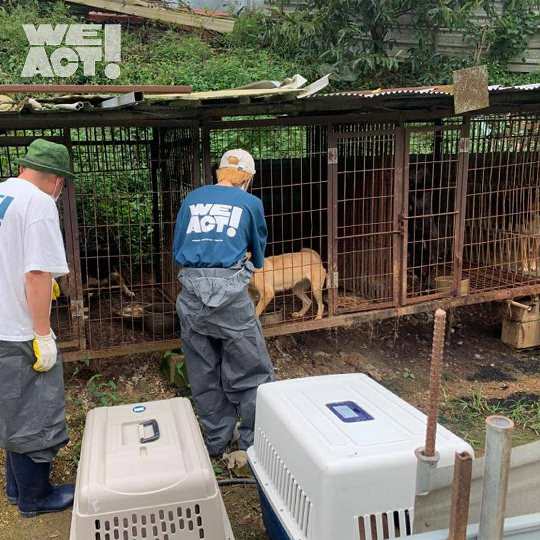 RRLV works directly with international rescuers who we trust to have screened the dogs prior to adoption. All rescues are temperament tested and receive proper health care prior to traveling to Las Vegas. We try to ensure the furbaby has a permanent home or Foster with the Intent to Adopt (FWI) prior to arriving in Las Vegas, NV. We've found it to be in the best interest of the furbaby to go directly to a loving environment, minimizing the transition time they experience.
RRLV carefully watches to be sure the rescue and the family are a perfect match before the adoption. All our furbabies and their families are part of our family. We enjoy playdates, photos, events and regular updates.
If You Can't Adopt, Donations and/or Sponsors are Welcome!
RRLV is 100% volunteer based non-profit rescue group (501 c3). RRLV rescues are funded through generous contributions and adoption donations. The average rescue dogs costs RRLV $1,000.00 which includes the overseas rescue, medical bills, shelter, boarding, vaccines, and travel.
The adoption donation covers only a fraction of RRLV costs. RRLV does not have a facility or a housing shelter for the babies when they arrive. This means when a home is lined up for a rescue dog, they meet us when possible directly at the airport to greet the rescue and be part of the furbaby's Freedom steps. They take the furbaby home with them for a trial period as a FWI. Adoption will follow after it is mutually agreed between RRLV and the foster that the rescue is in the perfect home for them.
We can only save more furbabies after we have sufficient funds to cover another rescue. We need your help!